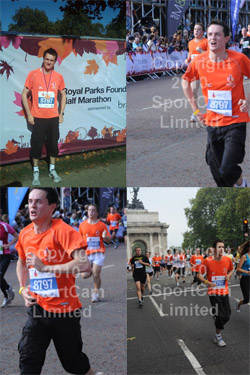 On 10th October, I took part in the Royal Parks Half Marathon to raise money for YMCA London South West (where I work – running Music Room).
I did it in an official time of 1 hour, 45 minutes and 20 seconds which put me in 1764th position (out of 10,818 competitors) so I was quite pleased that for a first half marathon! Onto the full marathon…
You can still sponsor me if you wish – just head to:
http://uk.virginmoneygiving.com/DanHoyes
Amongst other activities, the YMCA London South West provides housing and support to help homeless individuals get back on their feet and make a fresh start of their lives and we run a number of fabulous youth projects – aimed to reach young people where they are at, by engaging them in activities that interest them, like music or sport, and helping them to build a brighter future.